Hours of Operation
Monday - Thursday
11:00am - 9:00pm
Friday
11:00am - 10:00pm
Saturday
10:00am - 10:00pm
Sunday
10:00am - 9:00pm
Open for Thanksgiving 11am-8pm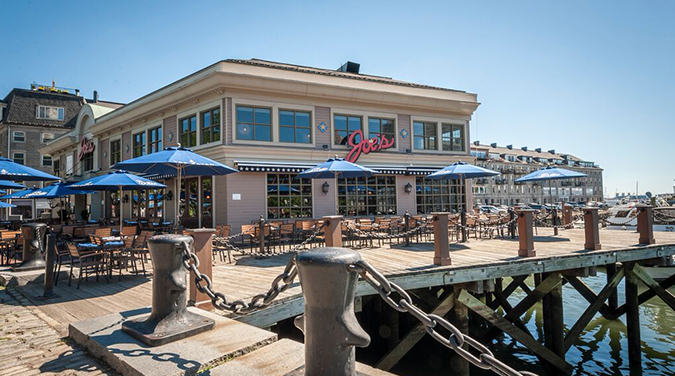 Located just steps from Faneuil Hall, Joe's Waterfront offers the best views of Boston Harbor amidst some of the city's most beloved landmarks. Our enhanced menu features creatively flavorful dishes and modern fare made with local ingredients fresh from the ocean, farm, and neighborhood purveyors. Please note reservations are for indoor dining only.
Tell Us What You Think
We welcome your feedback and would be happy to answer any questions you may have. To contact us, please use this form or send your message to websitecontact@joesamerican.com.